Meet Dr. Austin Voigt
Becoming a Chiropractor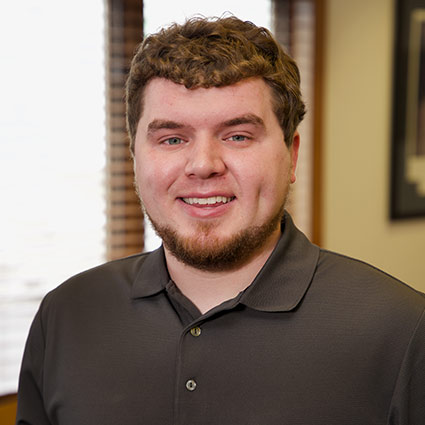 Dr. Austin was born in Wausau, Wisconsin and raised in Merrill. After graduating from UW-Oshkosh in 2016 with a Bachelor of Science, he went on to attend Northwestern Health Sciences University, graduating in 2022.
His path to chiropractic was a personal one, and something he reflects on often.
"I went to a chiropractor in high school after a sports injury. My family used to always recommend going to see one, but I ignored it. The injury didn't get any better. Eventually, I went to a chiropractor, and almost immediately, noticed an improvement. I was able to get back to doing what I love."
Ever since, Dr. Austin has worked to bring that very same experience to patients of all walks of life, and looks forward to helping you get back to doing what you love without pain. He describes the best part of his job as being able to help people in the Merrill community live happier, healthier lives.
Outside of the Practice
When he isn't working, he enjoys staying active and going on runs, You can also find him spending time with his friends and family. He loves to travel, hike, mountain bike, boat, and snowmobile. He can also be found working on cars and motorcycles.
Book Today
He can't wait to welcome you into the practice — get to know more about Dr. Austin when you contact us to book your first appointment.

Dr. Austin Voigt | (715) 539-9797