Meet Dr. Kate Gress
Discovering Chiropractic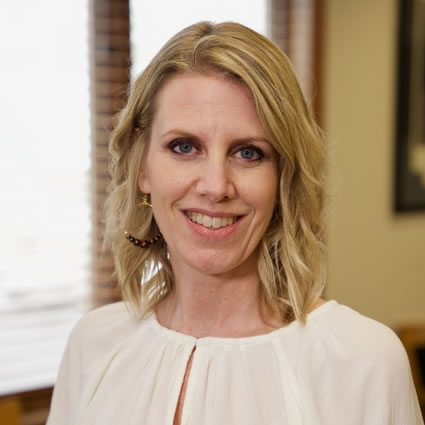 When Dr. Gress was in high school, she saw a chiropractor for a kink in her neck. He adjusted her a couple of times and she got better, so she continued to go whenever she had symptoms. Since her chiropractor didn't focus on education, that's what she thought chiropractic was: someplace you go when your neck or back hurts.
In college, she was planning to become a nurse. Instead, after a year of college she decided on chiropractic because it was an avenue of working with people in a healing capacity that offered more opportunity to effect change. She had always loved being adjusted and felt better afterwards, and she wanted to share that.
Seeing the Bigger Picture
It wasn't until after she received her Doctor of Chiropractic from Northwestern Health Sciences University in 1998 and started The Chiropractic Wellness Center that she began to appreciate the fact that chiropractic is about so much more than simple pain relief. Pains are just warning signals alerting you to the fact that there is something wrong with your health. Chiropractic care gets to the underlying cause of that pain to correct it and help prevent problems in the future.
Dr. Gress loves educating patients about prevention, wellness and how they can create healthier, happier lives for themselves and their families.
EXPLORE OUR SERVICES »

Experience and Expertise
Dr. Gress is certified in pediatrics by the International Chiropractic Pediatric Association, as well as in Webster technique for prenatal care. She's caring, she listens, and she's confident in her ability to help. Part of our commitment to treating your family like our own family is that we practice what we preach—we'll never recommend something for you that we wouldn't do ourselves or recommend for our family.
Away from Work
When she's not managing the practice, Dr. Gress enjoys spending time with her husband and five children—all of whom have been adjusted regularly since the day they were born. Her happy place is on the lake in the summer. She also enjoys exercising, walking, hiking and snowshoeing.
Book Today
Let Dr. Gress help you feel your best. Contact us today to schedule.

Dr. Kate Gress | (715) 539-9797