Meet Dr. Matt Marine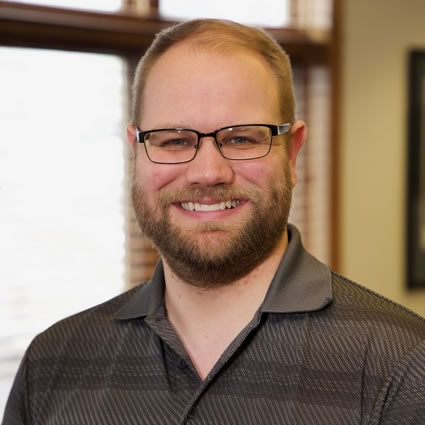 I believe in the power of chiropractic to improve people's lives."
For Dr. Matt, patient interaction is what he loves most about being a chiropractor. He loves working in our small community, because everyone knows everyone. "I enjoy getting to know patients and their lives, and seeing different people come through the door every day with different problems."
Experiencing the Effects of Chiropractic
When he was in his late teens, Dr. Matt saw a chiropractor for tremors he experienced in his hand. "I went to a medical doctor who was going to prescribe pain medication, but didn't want to go that route, as I was told I'd have to take the medication for the rest of my life."
Someone recommended Dr. Matt see a chiropractor. "I talked to him and thought about what I wanted to do, which was to help people in some way." At the time, Dr. Matt considered physical therapy and then decided on chiropractic. He realized that chiropractic can be for much more than pain relief. It can help people naturally with a wide range of conditions.
Taking the Time to Listen
If you've met with other doctors who didn't seem to listen or care about what's going on with your health, that's not the case with Dr. Matt. Kind and caring, he takes the time to listen to patients. He'll then provide them with information about how chiropractic could help, and then he lets them make their own decisions.
In His Spare Time
When he's not at the practice, Dr. Matt enjoys spending time with his wife and young daughter. Dr. Matt adjusted his little girl when she was just two days old! He also enjoys hunting, reading books, playing piano and guitar. Playing video games is another favorite activity.
Schedule an Appointment
Contact The Chiropractic Wellness Center today to book an appointment!

Dr. Matt Marine | (715) 539-9797