Shockwave Therapy in Merrill
How Shockwave Therapy Can Help You!
Shockwave Therapy is a breakthrough treatment used for fast pain relief and mobility restoration. As a non-surgical therapy with no need for painkillers makes it an ideal therapy process to accelerate healing and help cure various conditions causing acute or chronic pain.
NEW PATIENT SPECIAL »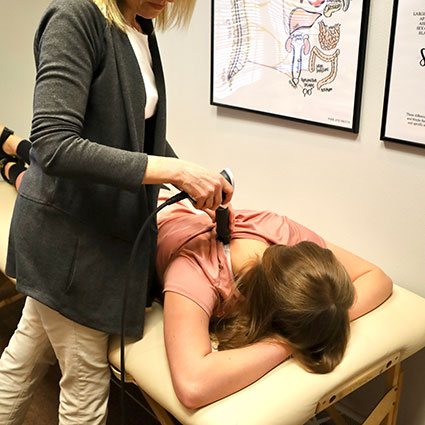 Shockwave Therapy treats:
Jumper's Knee
Painful Shoulder
Tennis Elbow
Heel Spur
Plantar Fasciitis
Chronic Tendinopathy
Knee Pain
Calcifications
Hip Pain
& Other Chronic Pains
How does Shockwave Therapy Work?
The 'Shockwave' in Shockwave Therapy may sound intimidating, but it is actually quite simple!
First Step
We examine the area to be treated so that we can ensure we are applying this therapy accurately.
Second Step
We apply gel to the area that is going to be treated. This is going to ensure that the acoustic waves are delivered efficiently and effectively.
Third Step
We apply our Shockwave Therapy machine to the area with slight pressure!
New Shockwave Patient Offer
Free One-on-one consultation!
If you'd like to revitalize your health naturally and increase your quality of life, we encourage you to take advantage of our 
valuable offer
!
Our experienced doctors use a "whole person" approach to care and wellness. This means that we work with our patients to find out their particular wellness needs, then craft personalized care plans to help them achieve the highest quality of life.
Fill out our form and start experiencing the difference Shockwave can make with your health.
About Us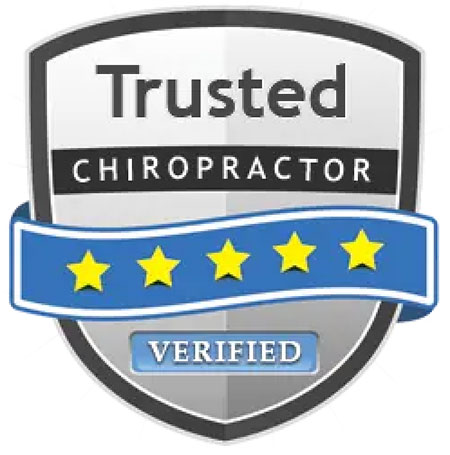 At The Chiropractic Wellness Center, we give a new approach to healthcare by addressing the cause of your pain as opposed to just treating the symptoms. We put an emphasis on education and understanding root issues to not only heal you efficiently but also help to prevent any future pains. Our goal is to ensure that every patient that comes to our clinics is treated with the highest level of care and compassion and is treated like one of our own family members.
Don't Just Take Our Word for it Though
"Shockwave has made a huge difference. I had daily foot pain for over 5 years. I feared it would be there forever! I tried almost everything – traditional medical, adjustments, even ultrasound. Nothing seemed to help. I was exhausted from the pain. After a few Shockwave treatments, I no longer have ANY PAIN in my feet! I can do all the things I want without pain. It's not a hoax – it's for real!"

"I have had shoulder pain for the past 3½ to 4 years, since a wrestling injury in high school. I have tried different treatments over the years, but nothing has helped. I had pain everyday and every time I moved my shoulder. I would have many nights that were painful if I slept on that side. It hurt everyday at work, which isn't good when you work in manufacturing. It got to the point where I thought I would have to just live with the pain everyday for the rest of my life. I tried Shockwave Therapy at The Chiropractic Wellness Center, and it has been awesome! After just a few 10 minute treatments, my pain is 90 – 95% improved! I would tell anyone who is suffering to just try Shockwave Therapy!"

"I had severe low back and leg pain for over a year. I tried almost everything. I was even scheduled for surgery – a nerve ablation. I decided to do Shockwave Therapy as a last-ditch effort before surgery. My pain went from a 12 out of 10 down to a 5 out of 10 after just a couple treatments. No more leg pain, no more sleeping in a recliner! I can bend, walk, and move without pain. Needless to say, I canceled my surgery. Don't suffer like I did, try Shockwave therapy!"
Claim Your Special Offer Today!


Shockwave Merrill, Wausau, WI | (715) 539-9797