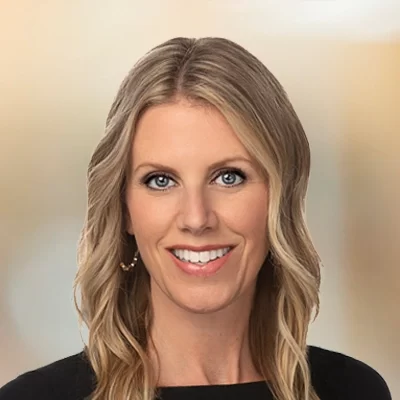 Chiropractor
Katherine Gress, D.C., F.I.C.P.A.
Hi! I'm Dr. Gress. I'm a treating chiropractor at The Chiropractic Wellness Center, as well as the Clinic owner.
I started my journey in Chiropractic as a patient when I was 16. I was
active in sports and ended up with a "kink" in my neck. My Mom took me to a
chiropractor, and it helped! My neck pain was gone. Over the next few years
I had other issues that would come up - like low back pain and some
headaches, all of which would resolve with some adjustments.
When it came time to decide what I was going to do for the rest of my life,
I ultimately chose Chiropractic. It helped me, so I knew it would help
others, and I wanted to share that. I graduated Magna Cum Laude in 1998
from Northwestern College of Chiropractic and started my practice in
Merrill in 1999.
What I didn't realize right away when going to a chiropractor was that
Chiropractic wasn't really about back pain and neck pain. Sure, it helps
that, but what I really love about Chiropractic is that it helps the body
to express overall better health. It gets to the cause of the symptoms
instead of just covering them up. Now I love when I can teach my patients
how Chiropractic can help them with their overall health and wellness.
When I was pregnant with my first baby in 2001, I decided I wanted to
really work more with pregnant Moms and children. This is when I decided to
further my education and go back to school to get my certification in
pediatric chiropractic. Since then, I've developed a family wellness
practice. I love that Moms and Dads will bring the whole family to get
adjusted to get healthy and stay healthy through chiropractic.
I am active in the community - I'm the Chair of the Merrill Chamber of
Commerce, a member of the Merrill Optimist Club, and I am also on the board
for the Chiropractic Society of Wisconsin.
In my free time, when I'm not running a business or treating patients, I
love to spend time with my husband and our five kids (all of whom were
adjusted since birth). We love to travel, especially to warm places. In the
summer you'll most likely find me on a boat in the middle of a lake! I also
love to read and stay active walking or doing some type of workout. I love
going to concerts. I'm also a foodie and love a good glass of vino from
time to time!
Let me know if you have any questions,
Dr. Gress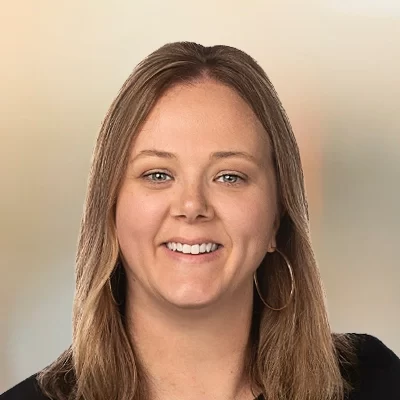 Chiropractor
Carri Kennedy, D.C.
I graduated from Northwestern Health Sciences University in Bloomington, MN in 2013. I joined The Chiropractic Wellness Center right after graduation. I love seeing patients of all ages, and especially enjoy seeing children and families. I truly want what is best for my patients and their health.
I am on the board for the Merrill Optimist Club as well as the Merrill
Rotary Club. I have also been an ambassador for the Merrill Chamber
of Commerce for several years.
My husband, Jason, and I have a young son, who was adjusted when he was just 20 minutes old. In my free time, I enjoy baking, reading, and spending time with family and friends.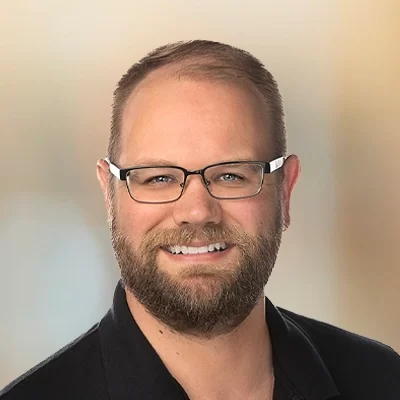 Chiropractor
Matt Marine, D.C.
I was born and raised in western Illinois. Growing up I was a multisport athlete all throughout school, playing soccer, basketball, and running track. I was also very outdoorsy and hunted with my dad and rode ATV's all the time. After high school I attended Iowa State University and following that I enrolled at Palmer College of Chiropractic in Davenport, Iowa.
I was turned on to chiropractic while I was in college as I found out
that I had a nerve condition that caused tremors in my hands. A
chiropractor helped me greatly with this condition and I found that this was for me. I graduated Magna Cum Laude in 2011 and began
working as a chiropractor at a practice in northern Illinois.
In 2016 my wife and I moved to Wausau and I began working at the
Chiropractic Wellness Center that fall. We welcomed our daughter the following year and built our house the year after that.
I have enjoyed serving the families of the Merrill area for the past 7
years.
OFFICE HOURS
---
Monday
9:00am - 5:30pm
---
Tuesday
9:00am - 5:00pm
---
Wednesday
9:00am - 5:30pm
---
Thursday
9:00am - 5:30pm
---
Friday
Closed
---
Saturday & Sunday
Closed