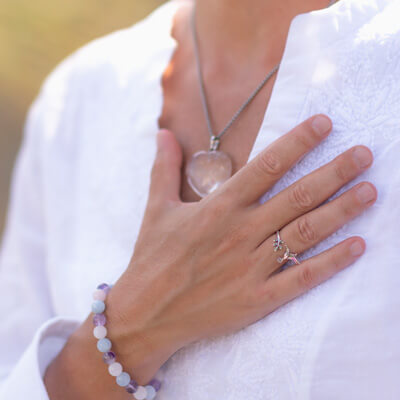 The Chiropractic Wellness Center Reviews
What Our Merrill Patients Say
At The Chiropractic Wellness Center we love when patients share with us their feedback and comments after chiropractic care. Please read our patient testimonials below to see what other people have achieved through their tailored treatment plans with us.
Share your stories too! Click here to send us your feedback so that we can help to spread the word about the benefits of natural The Chiropractic Wellness Center care. For more information, or to schedule an appointment contact us today.

Attentive and Flexible
Gress Chiropractic is concerned about wellness! They are attentive to the needs of their patients and provide them with valuable education. They are flexible with scheduling and always welcoming and friendly. I am also impressed with their involvement in the community. My whole family has experienced the benefits of Gress Chiropractic.
– Justin N.
Keeping Me Healthy
I just turned 65 a week ago. I've been going to Dr. Gress for over 15 years. In that 15 years I have had less pain, colds and I can't remember the last time I had the flu. The people that work for her are so friendly and caring. They go out of their way to make sure you get an appointment that fits your schedule.
– Sandra B.
I'm Glad To Be A Patient
Since I received an introductory chair massage I've been a patient at the Wellness Center. I've enjoyed every session on my path to wellness and am grateful for feeling better with every adjustment. I discovered headaches caused by neck pain and discomfort and even hip pain. I didn't think I needed regular care, but through the education of what chiropractic care entails and regular adjustments I am now certain that it's working for me. The friendly office gals greet me by name and are sincere with their "how are you?" at every appointment. I am glad to be a patient. Thank you for all your concern!
– Amy L.
Strongly Recommend
I started receiving care from the staff here for just under a year and have had a wonderful experience. I am currently on the maintenance program and look forward to my weekly visits! The entire staff is so friendly! I have thoracic, low back and hip pain and although my thoracic has improved very little (at no fault to the level of care….just the condition at fault) my low back and hips have improved drastically!!! I strongly recommend setting up an appointment to see how they can help you!
– Wally L.
Posture And Balance Improvements
My daughter and I have been seeing Dr Gress at the Wellness Center for over a year. My daughter has some neurological problems and balance issues. Since seeing Dr Gress, she has improved dramatically. Her posture and balance have both improved greatly. Also, both she and I have been much healthier. The staff is friendly and courteous and we are always greeted with a smile. They make my daughter so comfortable, she looks forward to her appointment nights.
– Lori B.
Affordable Family Care
I started going to Gress Chiropractic three months ago for low back pain. I was so pleased with the care that I received from Dr. Chelsea Prothero that I decided to have my children see her as well. My daughter who had been having shoulder pain for the last year has not complained of aching since she has been seeing her. Even though our family had started going because of health issues, we will be continuing to see them for preventative care long-term. They have made chiropractic care for my family very affordable. I am happy to recommend Gress Chiropractic to anyone!
– Amanda H.
An End To Steroid Shots!
I chose well when paging thru the yellow pages! I've been coming to Gress Chiropractic for over a year. Prior to that I was receiving steroid shots for over 10 years for bursitis pain in both hips. I've been an RN for over 36 years, all hospital nursing, so have done plenty of lifting. I had herniated some discs at age 32 and had been progressively been bothered by arthritic pain in my back, the only answer seemed to be more steroid injections and pain medication. I had used chiropractic care in the past, but didn't seem to get much relief, but thought I'd try again locally. Even though insurance covered my prior chiropractor, they don't fully cover me at Gress, but I won't change providers, because I haven't required/needed/wanted a shot for over a year. The last back injection was so painful I hope to never need another one !! I can't say enough about the friendly and caring staff, from the Dr's , to the massage therapists, to the physical therapy assistant, to all the office personnel- thank you for caring!! I have also had some relief with their choice of glucosamine products. I also enjoy the educational opportunities, this business cares about it's clients!
– Judy A.
Highly Recommend!
I started coming to Dr Gress because I had no feeling in the thigh of my right leg. I had lived that way for several years and I thought it was a permanent thing. After being adjusted and receiving nerve stimulations the feeling came back and the pain I had been experiencing went away. I've been coming here ever since. Everyone is so kind and understanding. I would highly recommend the Wellness Center to everyone!
– Linda
Relief Never Felt So Good
"The people who work here are so friendly with everyone. They always fit me in even if they do not have a lot of time, especially when I need it. I am really thankful I have them in my life and make me feel better. They make everyone feel better!"
– Vanessa
Coming For Years
I love these people. I have been coming here for two years, twice a week and they always treat me with the upmost respect. Since I have been coming to Gress Chiropractic my back, shoulders, and neck have been restored to their full potential. I have become a better athlete because of their wonderful staff. And I thank them for that!:) when I get adjusted Dr. Lee and Dr. Gress listen to me and ask where I'm sore or in pain. Well I guess what I'm trying to say is regular chiropractic care helps me feel my best and i would strongly encourage other people to come and see for themselves!
Awesome. Chiropractor. This chiropractor office is the best, this office has the most friendly staff ever.
– Sherry M.
Helping Me Through My Pregnancy
Being pregnant has been more uncomfortable this time around. Dr. Gress and the team at the Wellness Center have been great in making me feel more comfortable. Not only do I get adjusted but I get massage therapy and customized exercises to help utilize the adjustments to their fullest potential! I am hoping for a quick and decreased labor!
– Elida B.
Awesome Chiropractor
Office environment is very pleasant and as you spend time in for appointments you will see people come and go that are experiencing a wellness program that does more than treat the emidiate problem that you are experiencing with your bony. Excellent experience.
– Chris W.
Excellent Care!
I didn't know much about chiropractic care before I started coming here, but it has certainly helped me with my back pain and headaches. My children receive adjustments frequently as well, and my 1 year old sleeps soundly at night now. I have noticed a tremendous improvement in our health and attitudes
– Ashley T.
Way Beyond My Expectations
I am so amazed at the results we have seen so far. We brought our four month old son in for severe congestion and we've had 100% improvement right away! This office and staff are AWESOME!!! We will be forever patients here!!
– Alicia K.
No Ear Tubes For My Kids
What a great family chiropractor! They truly understand what it means to be healthy and how to help people achieve whole body health and wellness. Chiropractic care prevented my kids from needing ear tubes!
– Julie

The Chiropractic Wellness Center Reviews | (715) 539-9797